IB1 presentation of films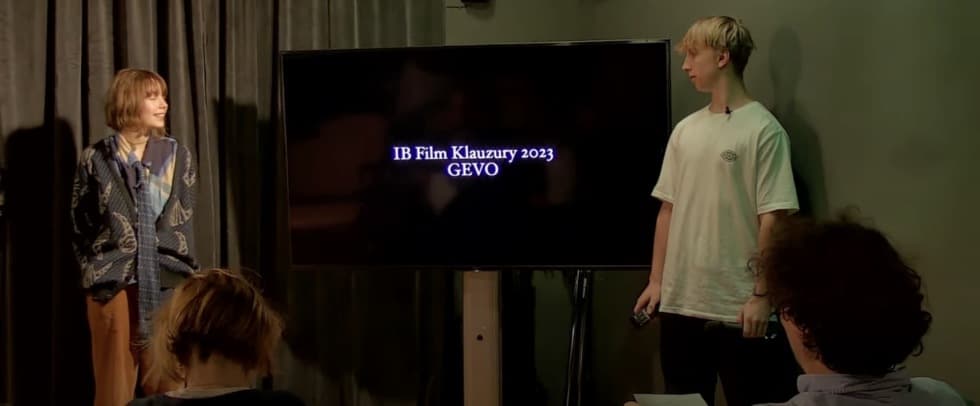 On Tuesday 17.1.2023 the first and second-year IB students presented their film works, which they have been working on for almost five months. Not only the students, but also professors, directors, and others attended the presentations. Each group presented their 5-10 minute long film and later received feedback from the audience. The whole event was live-streamed on youtube, you can watch the stream back at the link below. The theme of the films was mostly fear of the student's chosen topic and portraits of our professors. The event was held in the evening on the Budečská premises.
The film critique was filmed on youtube and you can watch it here: https://www.youtube.com/watch?v=vaVSQqREiGI.