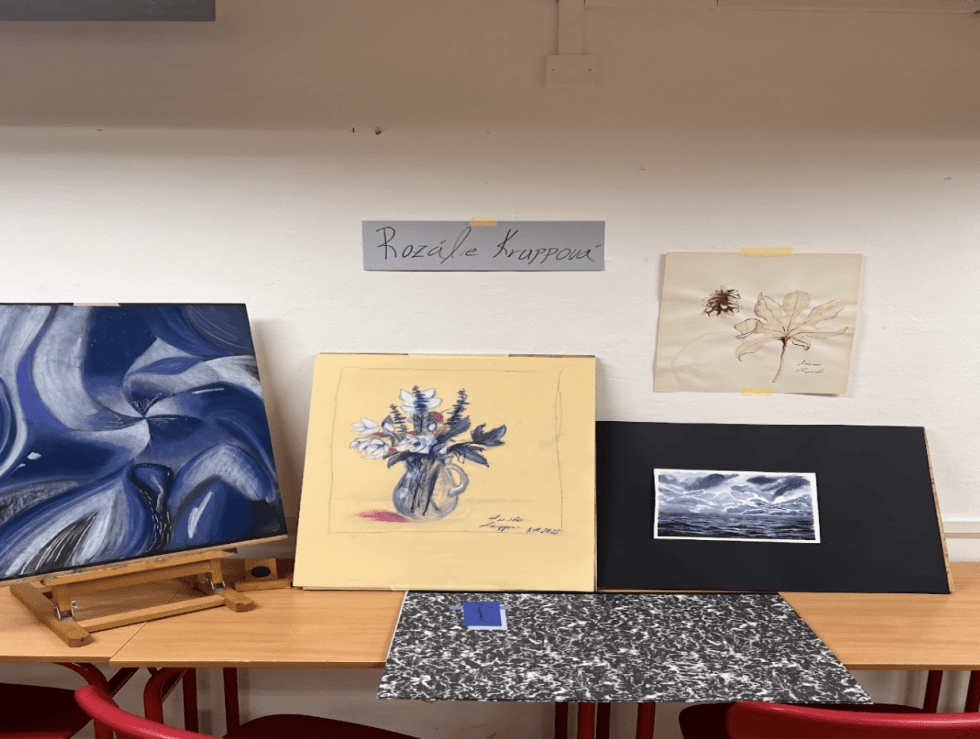 Our IB1 Art class had their first ever exhibition of their final works. The eight students showed 2 or 3 of their best and favorite work and also their main final work, on which they worked for approximately 4-5 hours. This main work was judged by a panel of eight judges, including both of the schools principals. Among the judges were teachers from both schools. After the IB1, IB2 had their final art exhibitions, which lasted until late afternoon.
Among the works were both abstract and realistic art on the theme of Emotions, using various media, for example acrylic paint, watercolors and hard pastels. The judges were honest in their critique and the setting was very professional, closely resembling art university exhibitions.
The whole event took place at Gevo Jižní Město and lasted for almost 4 hours!